Access Control
Quality Access Control
Access Control Systems are critical for monitoring and restricting entry to sensitive areas and access to valuable assets within your business. To ensure the people with access are those authorized, Premier Security will design and install the right access control system for your company – from a simple, single door system to a enterprise level, multi-location solution.
We partner with the following:
Avigilon
Keyscan
Honeywell
Aiphone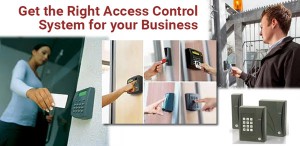 Premier Access Systems allow users to grant and restrict access to doors, add and delete key cards or fobs, control access times, and create detailed reports from the access control software. Our access systems can be integrated with existing or new security systems, fire systems, video integration, HID/Biometric readers, door entry systems, and remote connectivity.
Maintenance and software support contracts are available for both commercial and enterprise level solutions. Contact us today to get started – includes a NO COST survey of your existing system!